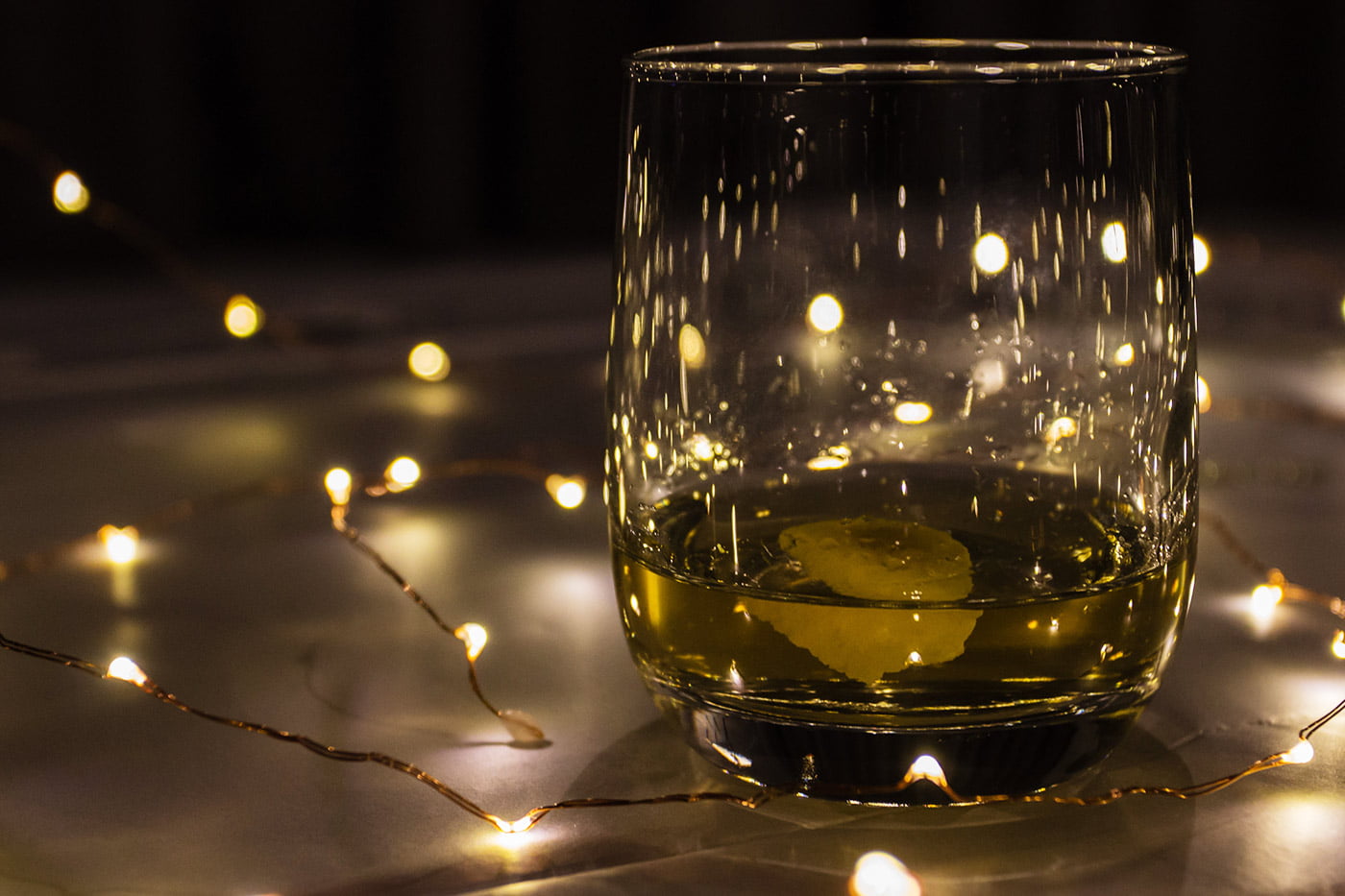 Cor blimey guvnor, this is one STRONG tasting cocktail. This is definitely one for gentle sipping over time rather than drinking in large mouthfuls. We really liked the hint of sweet Frangelico which takes the edge, ever so slightly, off the combination of rum and gin.
It took us a while, but we enjoyed every last drop of this one. We will never surrender!
STRENGTH: 4/5   /   SWEETNESS: 1/5   /   DIFFICULTY: Easy
Ingredients

1 measure spiced rum
1 measure gin
1 dash Frangelico
1 dash lime cordial
To serve

Old fashioned glass or small tumbler
Steps
1.

Add a small dash of Frangelico to a mixing glass (or a large glass will do fine). Swirl the Frangelico around the base and side of the glass to coat it and then discard - maybe into a shot glass so you can drink the rest of it while you make the rest of your drink!

2.

Add the gin, spiced rum and lime cordial and stir with ice.

3.

Strain and serve. If you wish, garnish with a twist of lemon peel.