Sausage rolls (with fennel)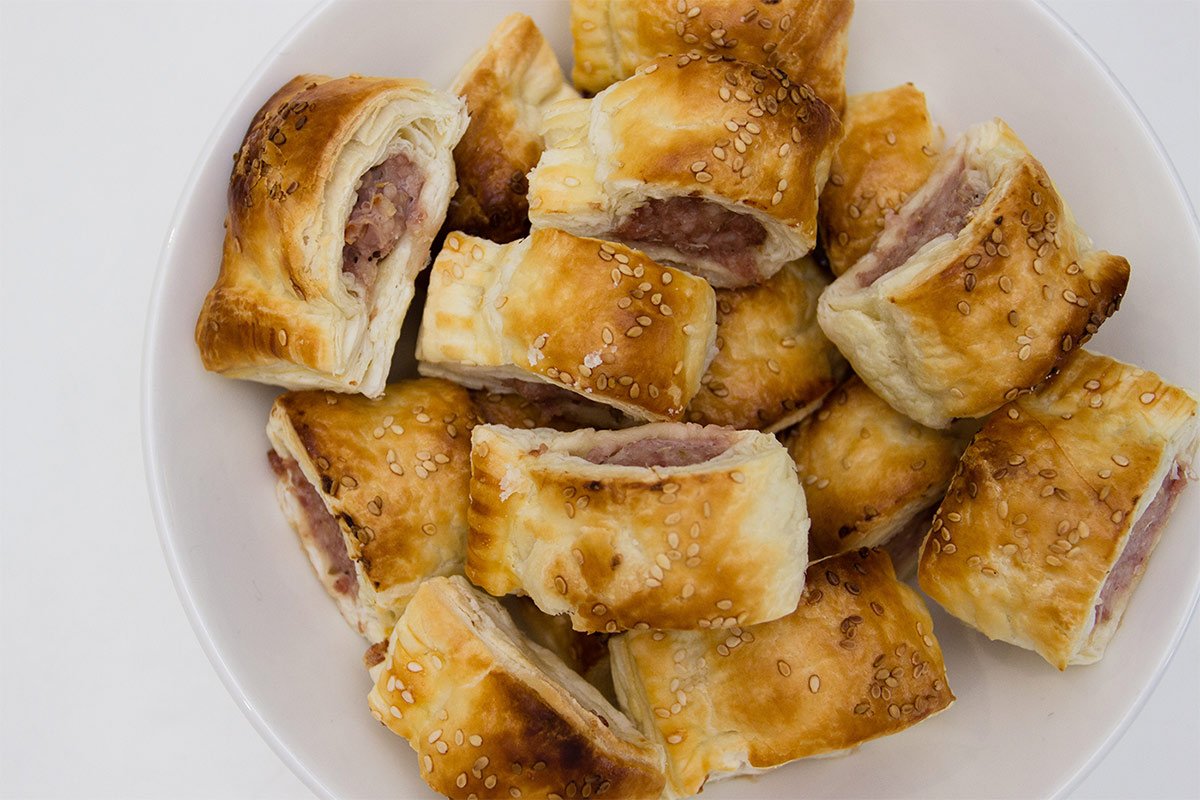 The sausage roll is a thing of beauty. No party is complete without a tray of hot pastry and meat, carefully combined into a tasty little sausage roll.
The addition of fennel seeds and a sprinkling of parmesan cheese propel these sausage rolls into the 'gourmet' category. Go all out at your Eurovision party this year!
Time: 25 mins   /   Serves: 8   /   DIFFICULTY: Easy
Ingredients

1 sheet (320g) ready-rolled puff pastry
350g sausage meat
1 teaspoon fennel seeds
20g parmesan cheese
1 egg
A sprinkling of sesame seeds
Steps
1. PREP

Pre-heat your oven to 200°C.

Line a baking tray with greaseproof paper and unroll the pastry onto this, then cut lengthways, down the middle, into two separate pieces. Brush with beaten egg.

2.

Lightly crush up the fennel seeds and mix into the sausage meat. Split the meat into two portions and use your hands to roll into long sausage shapes, before laying down the middle of each piece of pastry.

3.

Sprinkle the parmesan cheese over the meat, then fold the pastry over to make two long rolls. Use a fork to crimp the edges.

Brush the top with more egg and then sprinkle the sesame seeds on top.

Cut the long rolls up into smaller sausage rolls, about 1 inch wide.

4.

Bake! They'll need about 15 minutes to get a nice golden top.