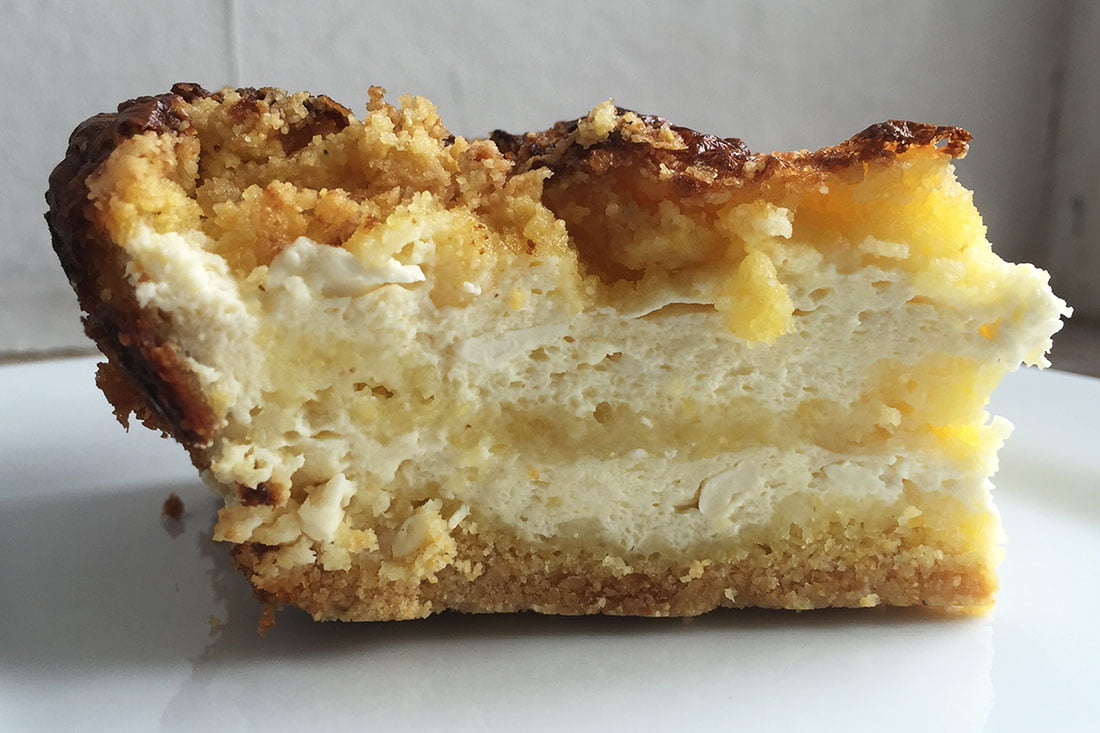 If you couldn't tell already, we're big fans of cheese at Mission Eurovision. This dish from Bosnia is a sweet cheesy bread concoction, using layers of corn muffin mix to add texture to the cream cheese and cottage cheese mix.
Bake this just before your guests arrive and cut into cubes to enjoy warm.
Time: 1 hr   /   Serves: 4   /   DIFFICULTY: Medium
Ingredients

2 boxes corn muffin mix
100g butter
100ml milk
200g cream cheese
200g cottage cheese
2 eggs
Feta cheese to top
Steps
1.

Grease a large baking pan with some melted butter and evenly sprinkle 1/2 box of corn muffin mix across the bottom. Drizzle some melted butter on top and a dash of milk.

2.

Mix the cottage cheese, eggs and cream cheese in a large bowl. Evenly spread a layer of this filling on top of the corn muffin mix. Again, drizzle some melted butter on top with a bit of milk. Repeat this layering process a few times.

3.

Crumble some feta over the top and finish with, yep, yet another layer of drizzled butter.

4.

Bake in the oven at 180°C for 55 minutes. Cool on a wire rack for a few minutes and then cut into squares before eating warm.