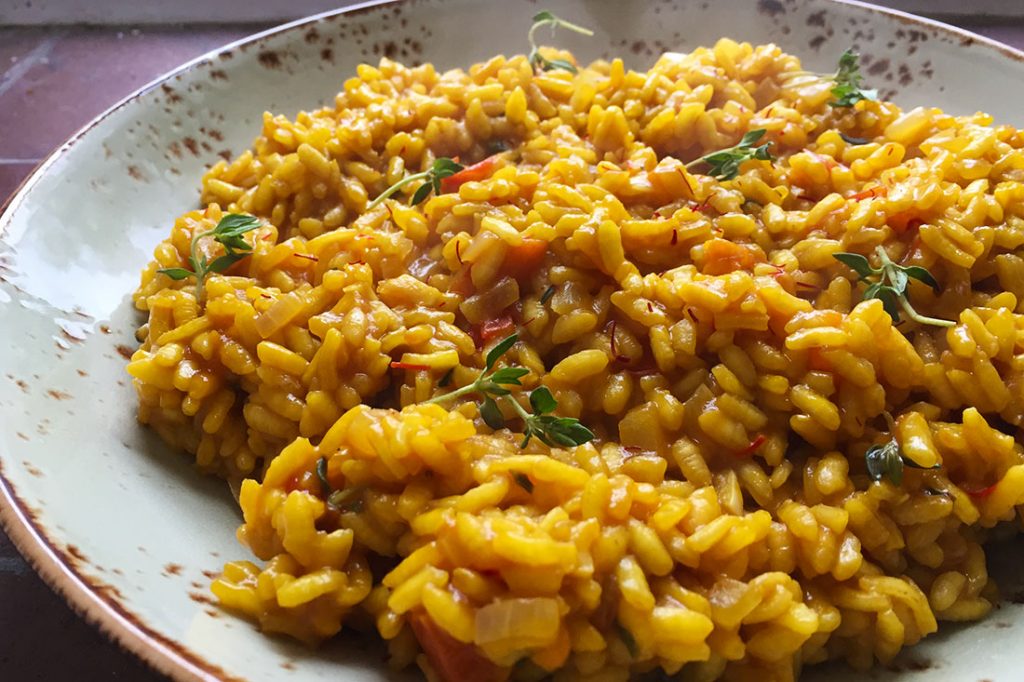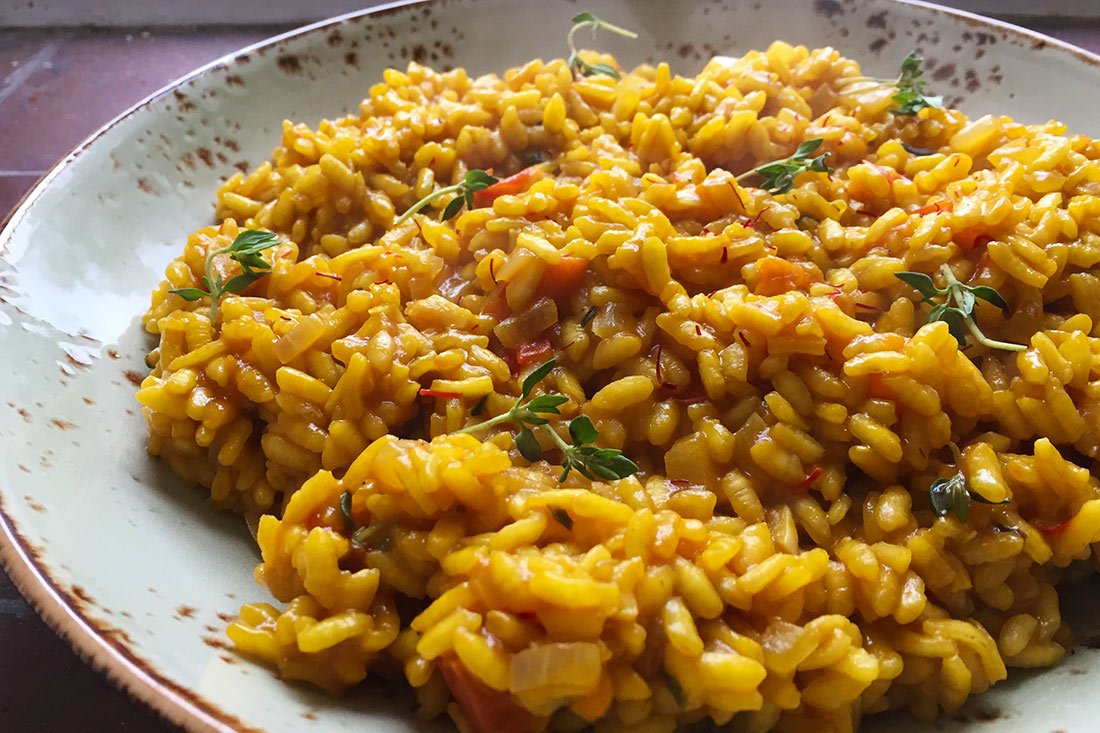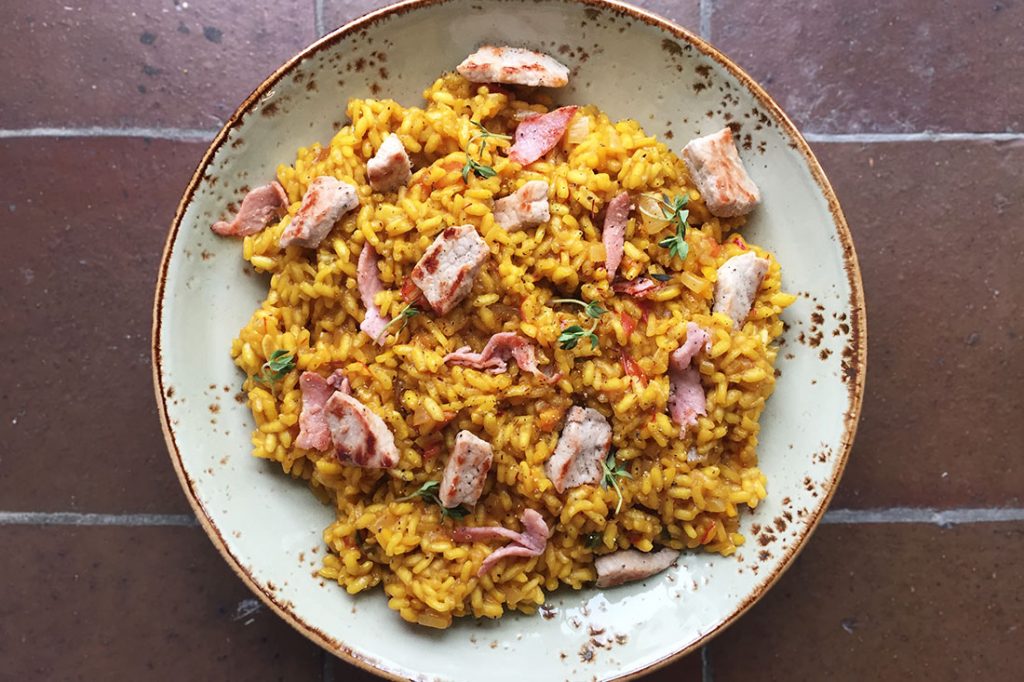 Did you know they grew saffron in Switzerland? We didn't. Maybe that's how they're so rich.
Anyway, this is a lovely delicate little risotto that's super vibrant in colour (that'll be the saffron…). The fresh thyme adds a rustic punch of flavour, but doesn't overpower the dish.
If you're feeling particularly carnivorous, you can add some bacon and veal before serving. You animal.
Time: 40 mins   /   Serves: 4   /   DIFFICULTY: Medium
Ingredients

350g risotto rice
1 onion, finely diced
2 garlic cloves, crushed
800ml meat stock
4 tomatoes, chopped
A handful of fresh thyme
1 teaspoon saffron strands
A knob of butter
Optional meat

2 rashers of bacon, chopped
200g veal, chopped
Steps
1.

Heat the butter in a large pan, then add in the onions and garlic. Cook for 5 mins.

2.

Add the risotto rice and stir in over the heat. Mix in the thyme, saffron and tomatoes, then slowly pour in the stock. Leave to simmer for 25 minutes, stirring occasionally.

3. OPTIONAL MEAT!

Quickly fry the bacon and veal in a pan until crispy and golden. Add to the risotto.