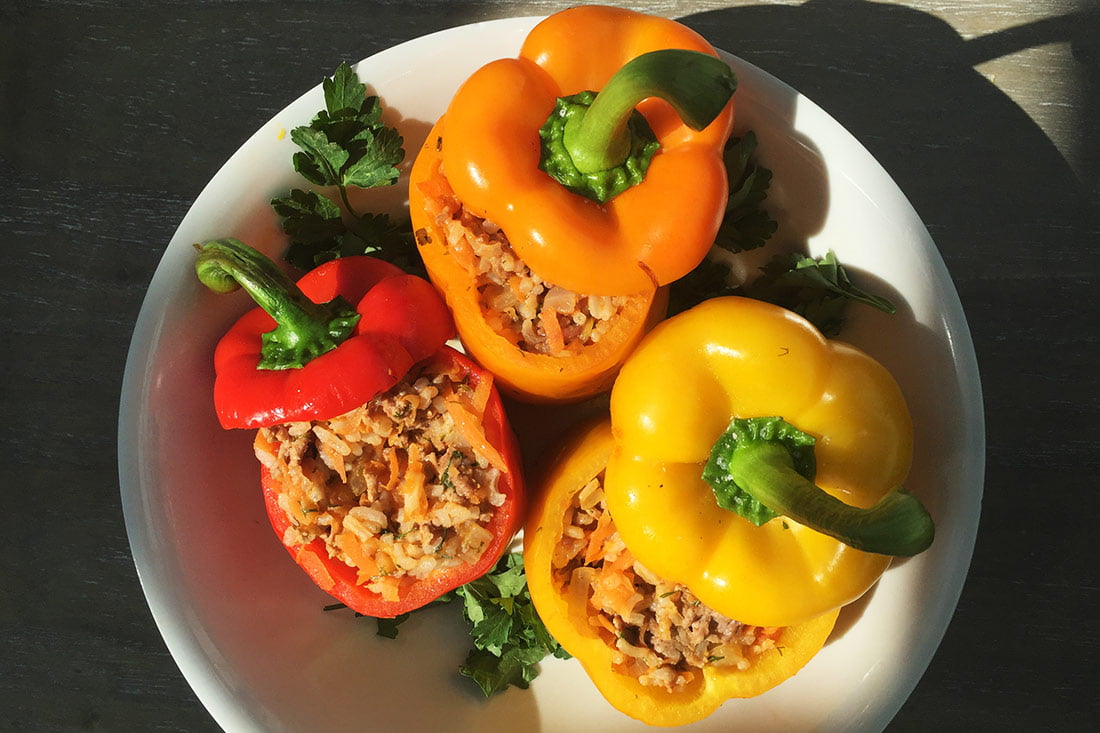 Time: 40 mins   /   Serves: 4   /   DIFFICULTY: Easy
Ingredients

4 bell peppers
200g mince beef
80g easy cook rice
1 onion
1 carrot
2 tablespoons tomato paste
Fresh dill
Fresh parsley
Steps
1.

Cook the rice following instructions on the pack, then set aside.

2.

Dice the onion and grate the carrot, then sauté until soft. Mix in 1 tablespoon of tomato puree, heat for another 30 seconds, and then put the mixture into a large bowl.

3.

Add the cooked rice, fresh dill and parsley, and a couple of bing pinches of salt. Mix together. Next, add in the raw mince beef and mix in.

4.

Carefully cut the tops off the peppers and remove the seeds. Place the hollow peppers upright in a pan, then stuff with the beef and rice mixture before putting the pepper tops back on.

5.

Fill the pan with water to 5mm below the line where you cut the peppers. Add salt and the remaining tomato puree to the water.

Bring up to a gentle boil, then let it all simmer with the lid on for 20 mins.