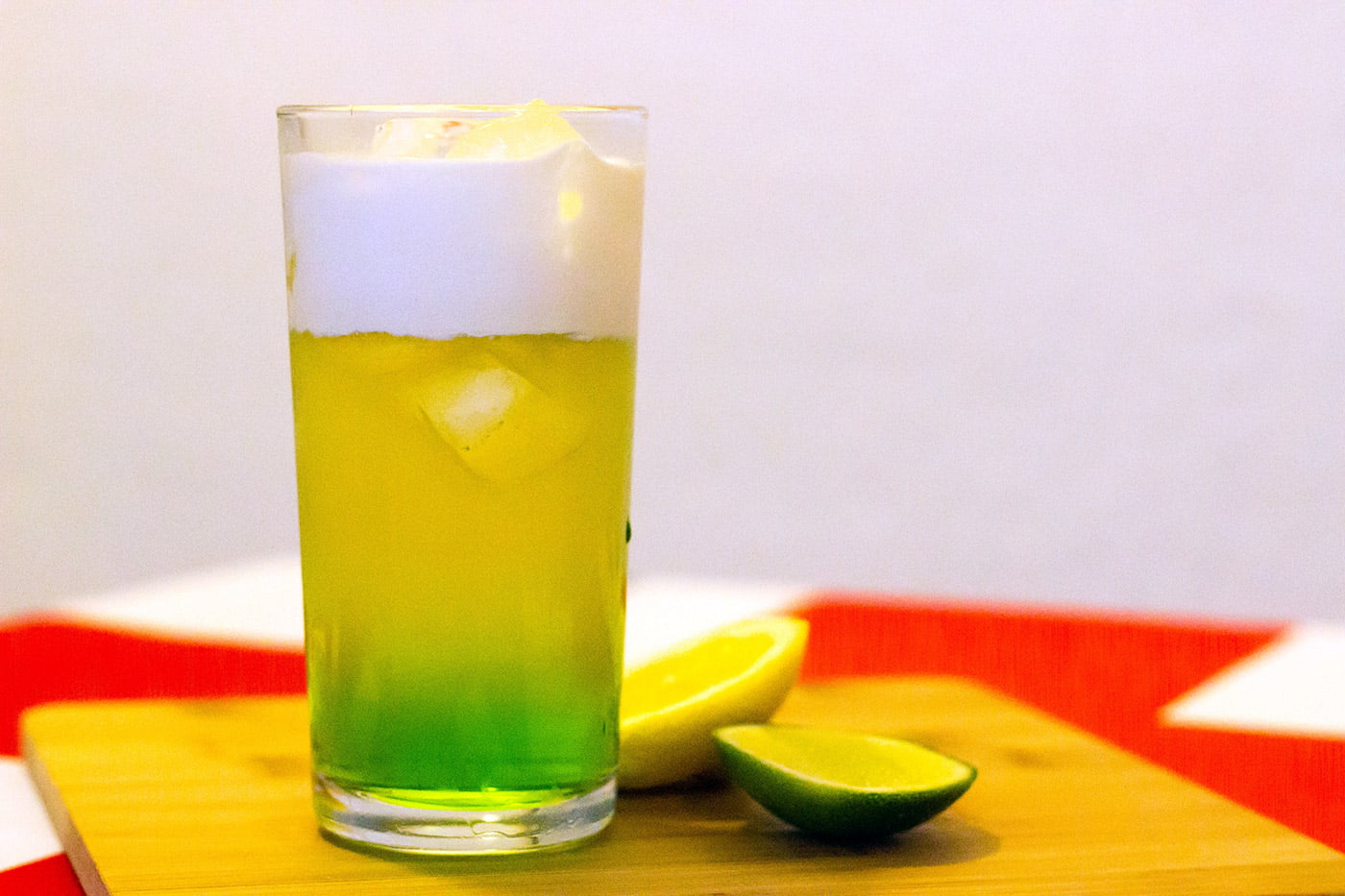 Tropical, juicy, ice-cold creamy goodness in a glass!
The Melon Splice tastes as fantastic as it looks. Just like Ross, we love melon liqueur and always feel like we're somewhere exotic when we get a green cocktail! The pineapple juice and coconut rum only build on this feeling, and the cream on top is pure decadence.
For the best effect, serve this cocktail to your guests as pictured so that they can appreciate your hard work and see all of the layers! For the best taste, serve with a swizzle stick so that it can be mixed and all the flavours combined.
STRENGTH: 2/5   /   SWEETNESS: 4/5   /   DIFFICULTY: Medium
Ingredients

2 measures melon liqueur
2 measures coconut rum
3 measures pineapple juice
2 measures fresh cream
To serve

Highball glass
Steps
1.

Fill your glass with ice

2.

Gently pour the ingredients into your glass in order, finishing with the cream so that it 'floats' on top