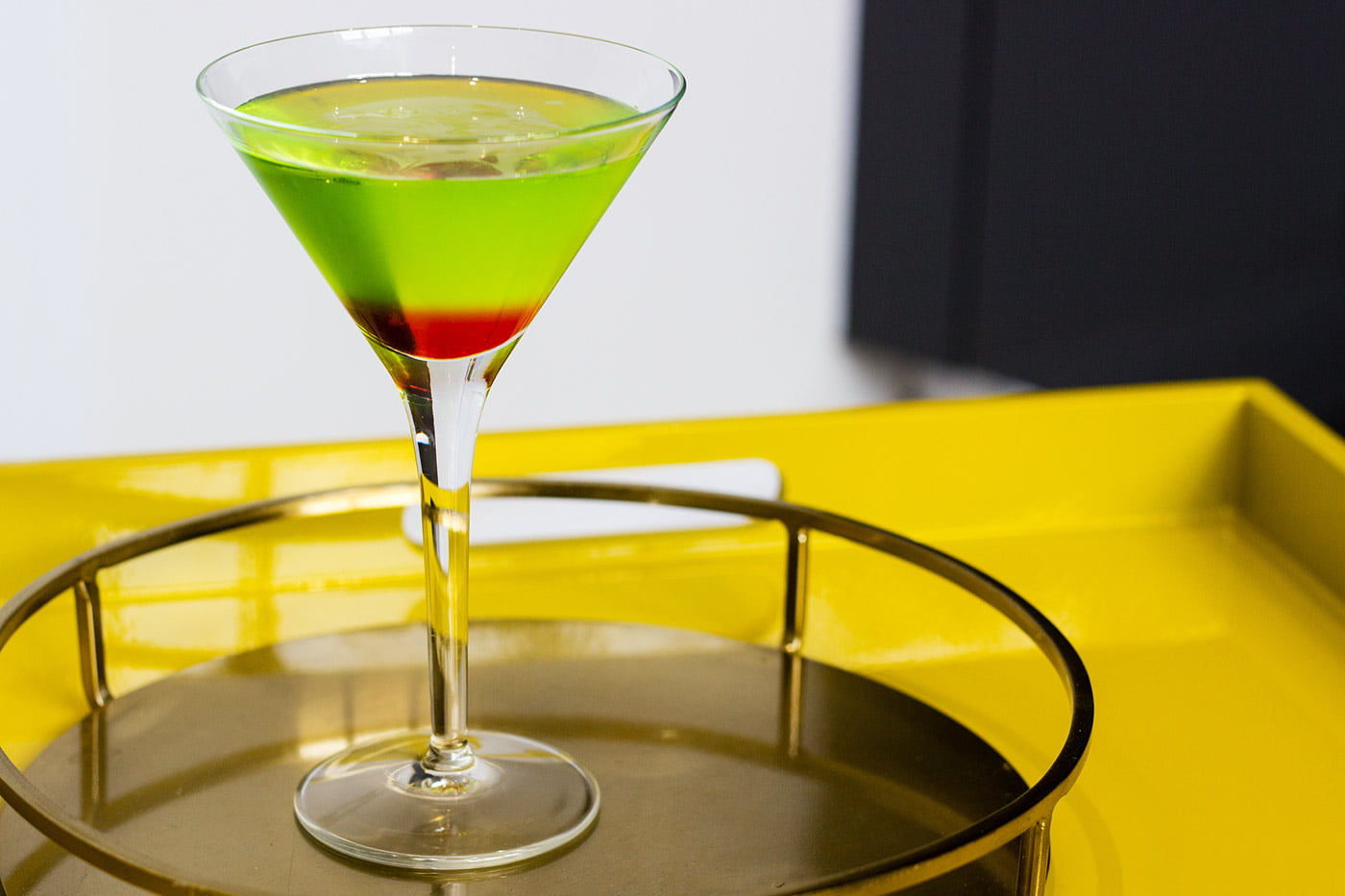 This sharp, punchy, fruit flavoured cocktail is a real heavy hitter! If you like cocktails at the sour end of the spectrum you'll love this one, don't let the melon liqueur fool you. It looks pretty too!
If you plan on making this at your party it does involve a little advance prep work as you'll need to make a sour mix which is really easy to do. Your guests will thank you for it, and you'll feel like a cocktail pro!
STRENGTH: 4/5   /   SWEETNESS: 2/5   /   DIFFICULTY: Medium
Ingredients

1 measure Cointreau
1 measure melon liqueur
1 measure lime vodka*
1 measure sour mix**
2 dashes grenadine

*you could use regular vodka with a dash of lime juice or lime cordial
**make this in advance and store in the fridge (8oz lemon juice & 2 tbsp sugar)
To serve

Cocktail glass
Steps
1.

Fill your cocktail shaker with ice, and all the ingredients bar the grenadine

3.

Strain into your cocktail glass, and add the grenadine. Serve!