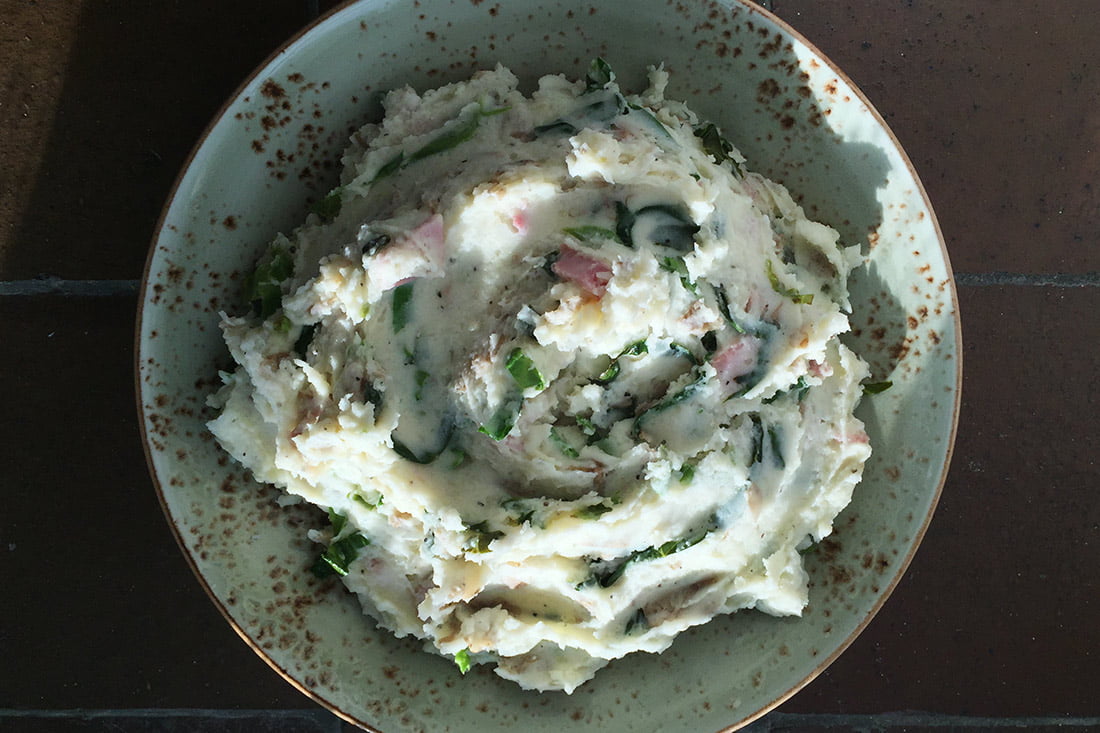 OK, so we know traditionally colcannon doesn't contain bacon, but this is a variance that we're big fans of. It's important to make sure your mashed potatoes are really buttery and creamy. A savoy cabbage works best but we've also enjoyed a nice sweetheart cabbage all shredded up in this dish.
Time: 30 mins   /   Serves: 6   /   DIFFICULTY: Easy
Ingredients

600g potatoes
80g butter
100ml double cream
1 cabbage, shredded
150g back bacon, chopped
Steps
1.

Peel the potatoes, cut into chunks and cook in boiling salted water for 20 mins, or until soft.

2.

While the potatoes are cooking, heat half of the butter in a frying pan and add the bacon. Yes, cook your bacon in butter. After 5 minutes, add in the cabbage and cook for another 3-5 minutes.

3.

When the potatoes are ready, drain and then add in the butter and cream. Mash until smooth! Mix in the bacon and cabbage and finish off with some salt & pepper.

4.

Bake in the oven at 200°C for 20 minutes, or until they start to brown.