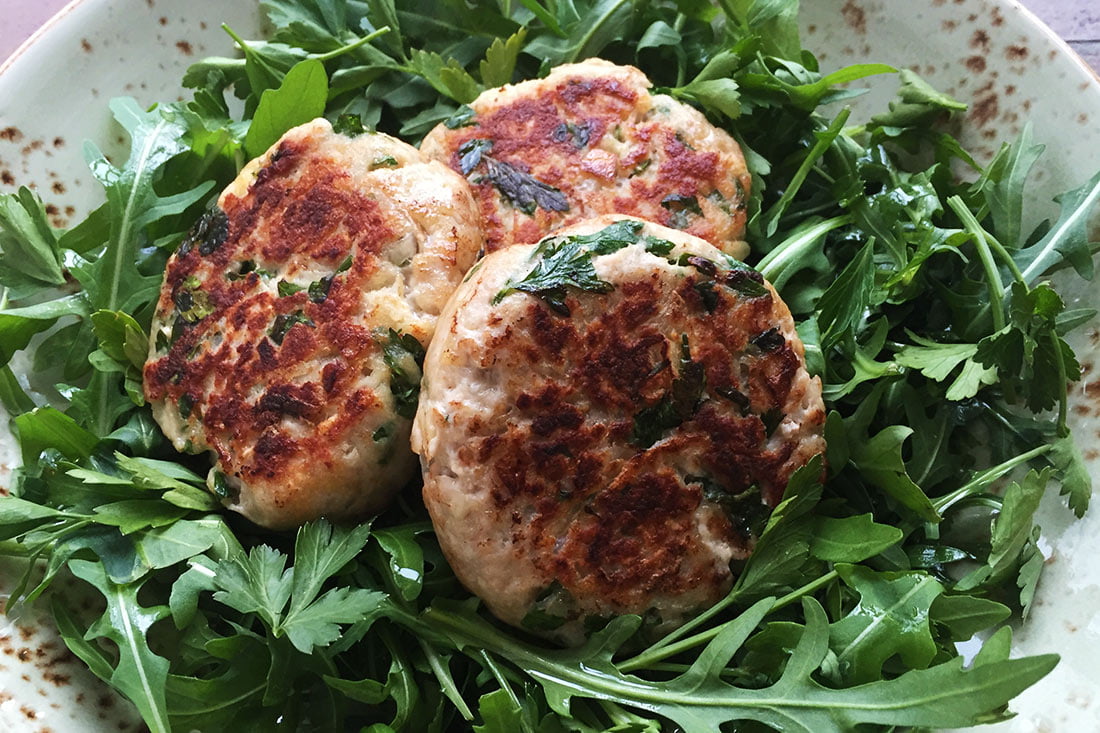 A traditional Sephardic recipe, the ktzitzot is a simple Israeli ground meat patty made with either beef or chicken. We went for chicken, which acts as a tasty backdrop to the powerful onion, garlic & parsley combo.
While the recipe calls for them to be fried – and boy, are they delicious fried – they'll also work well on a barbecue.
Time: 20 mins   /   Serves: 4   /   DIFFICULTY: Easy
Ingredients

500g ground chicken
1 onion, grated
1 small potato, grated
3 cloves of garlic, minced
50g chopped parsley
1 egg
4 tablespoons breadcrumbs
Salt & pepper
Steps
1. MIX

This couldn't be any easier. Simply mix all of the ingredients together in a large bowl. Take a handful of the mixture and form a small patty - repeat until you have 12 little burgers.

You can prep these in the morning and leave in the fridge before your party starts.

2. FRY

Fry the patties in a small amount of oil!

We imagine you could also grill these nicely on a barbecue.