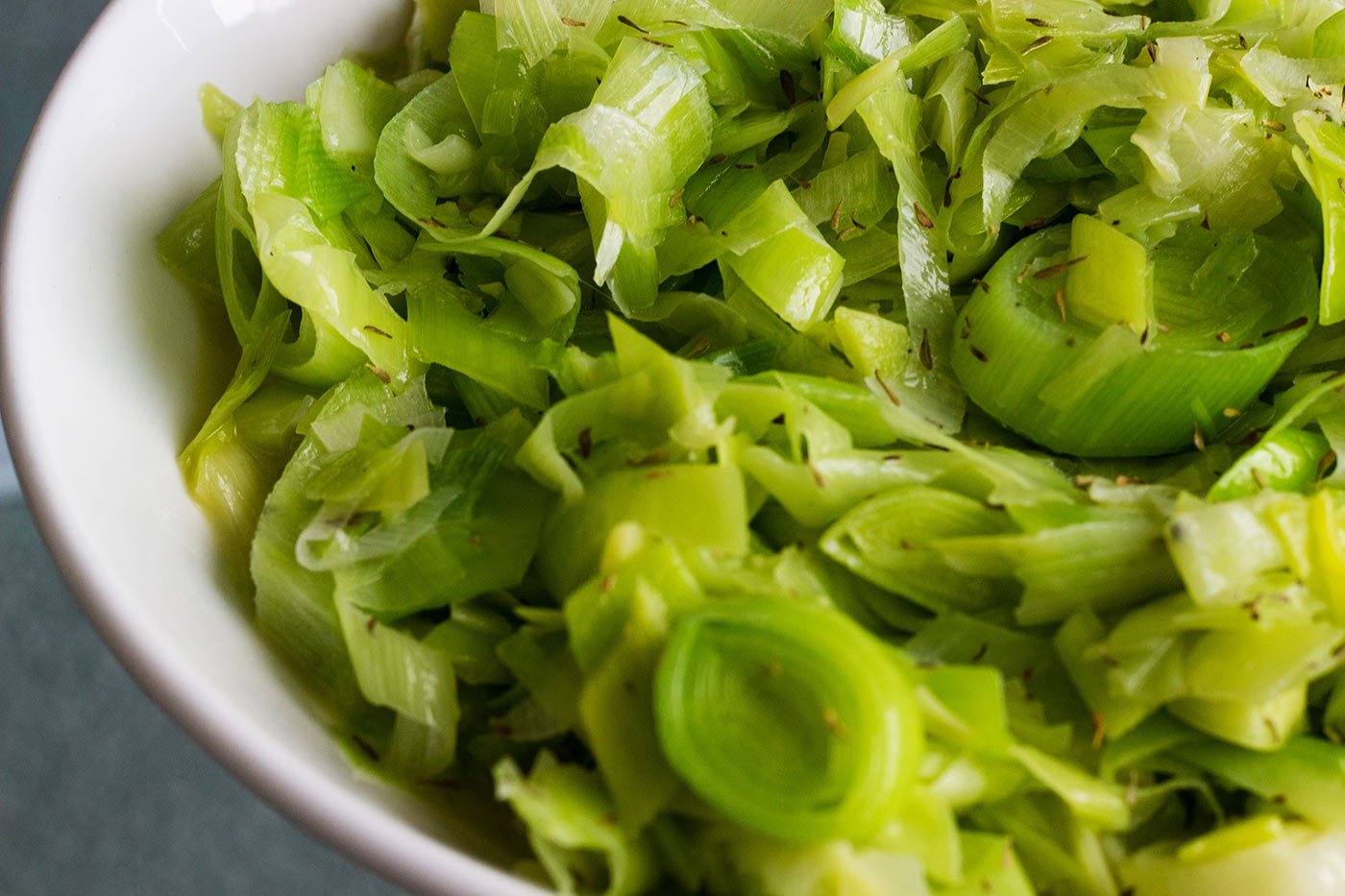 Time: 20 mins   /   Serves: 6   /   DIFFICULTY: Easy
Ingredients

700g leeks
50g butter
Fresh or dried thyme, to garnish
Salt & pepper
Steps
1.

Chop your leeks up into slices about 1cm thick.

2.

Melt the butter in a pan, then add your leeks with some salt & pepper. Put the lid on and leave to cook over a medium heat for 15 minutes, stirring occasionally.

3.

Serve with a bit of thyme sprinkled over the top.