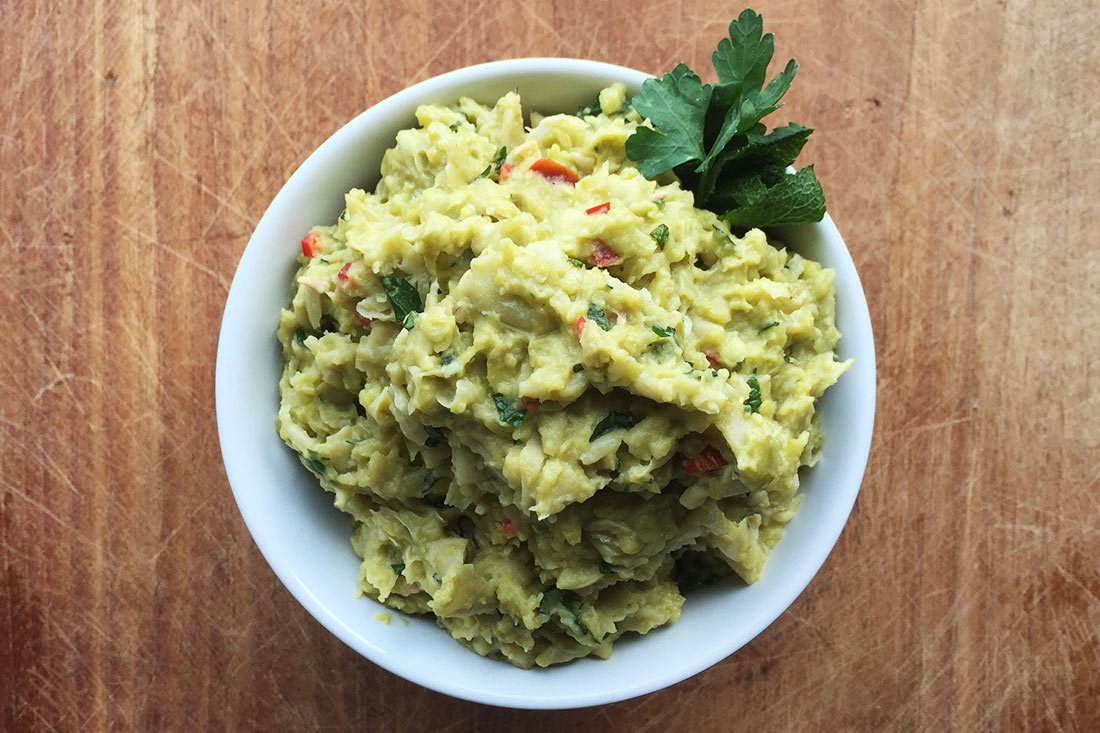 Had you spoken to us a few weeks ago, a broad bean dip wouldn't be our first choice for a party. That's all changed now we've tried this Bigella recipe from Malta. The cool blend of herbs and kick from the Tabasco combine beautifully with the mashed up broad beans to produce a refreshingly tasty dip. Plus it's mega healthy, so that's always a bonus.
Time: 10 mins   /   Serves: 6   /   DIFFICULTY: Easy
Ingredients

2 x 300g tins broad beans in water
3 cloves garlic, crushed
1 red chili, diced
20g flat-leaf parsley, finely chopped
10g fresh mint, finely chopped
10g fresh marjoram or oregano, finely chopped
2 tablespoons olive oil
Tabasco sauce, to taste
Steps
1.

Drain the broad beans, then bring to the boil in water for a few minutes to warm through. Drain again, then mash up in a big bowl.

2.

Mix in all of the other ingredients!

Serve with tortilla chips, little pitta crisps or cracker breads.