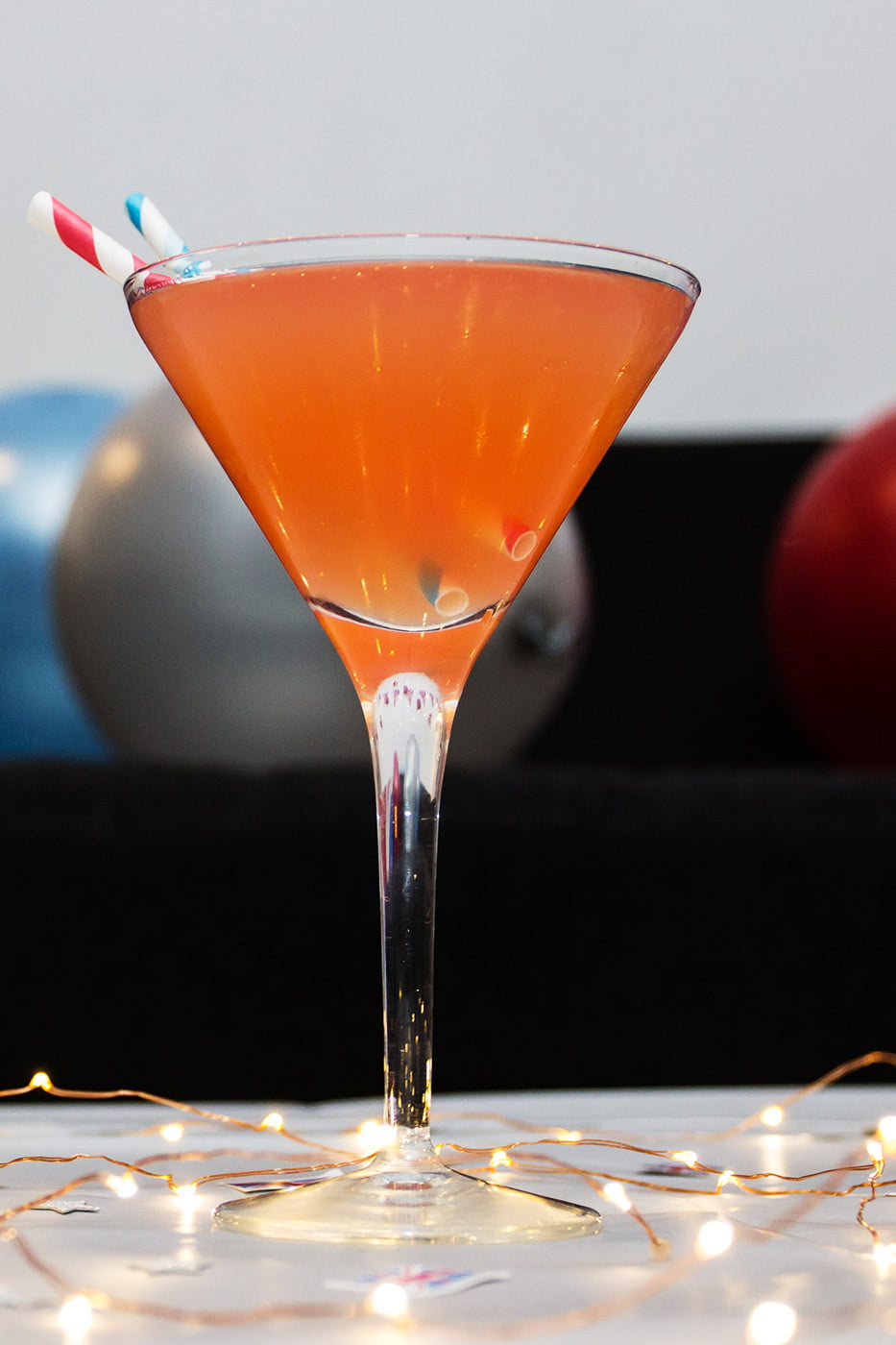 Ring-a-ding-ding we have a winner! The Abbey Bells is juicy, jammy and jelicious.
There is a fair amount of gin in this cocktail, and with dry vermouth too it has all the beginnings of quite a dry martini. However, the genius addition of sweet apricot brandy, tasty orange juice and just a splash of fruity grenadine softens the edges and elevates it to an almost heavenly status!
Serve these to your guests as United Kingdom performs, and pray we win.
STRENGTH: 3/5   /   SWEETNESS: 3/5   /   DIFFICULTY: Medium
Ingredients

4 measures gin
2 measures apricot brandy
1 measure dry vermouth
1 measure orange juice
1 dash grenadine syrup
To serve

Martini glass
Steps
1.

Fill your cocktail shaker with ice, and add all of the ingredients