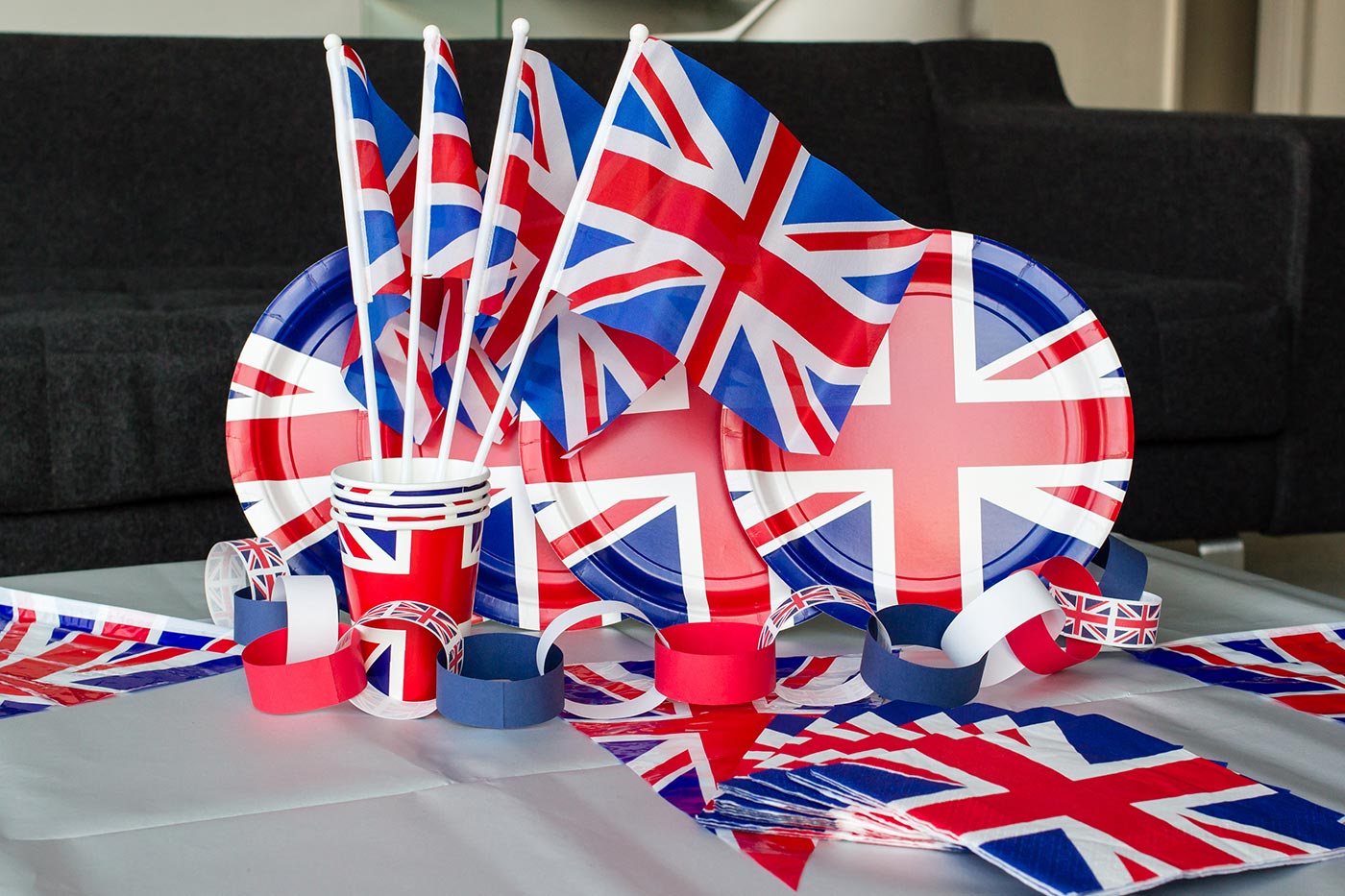 Party essentials: Jemini 4
Eurovision party essentials for 4 people!
Out of stock
Product Description
Deck out your Eurovision party with the essentials in the Jemini 4 party pack for 4 people. Serve up your party food & drink with Union Jack plates, cups and napkins, and decorate your room with bunting and paper chains.
Don't forget to wave your Union Jack flags when the points come pouring in for the United Kingdom! Let's hope it's not another Jemini year…
Click on 'Additional Information' to see full pack contents.
Additional Information
| | |
| --- | --- |
| Paper plates | 4 |
| Paper cups | 4 |
| Napkins | 1 pack |
| Paper chains | 1 pack |
| Waving flags | 4 |
| Bunting | 1 x 5m |